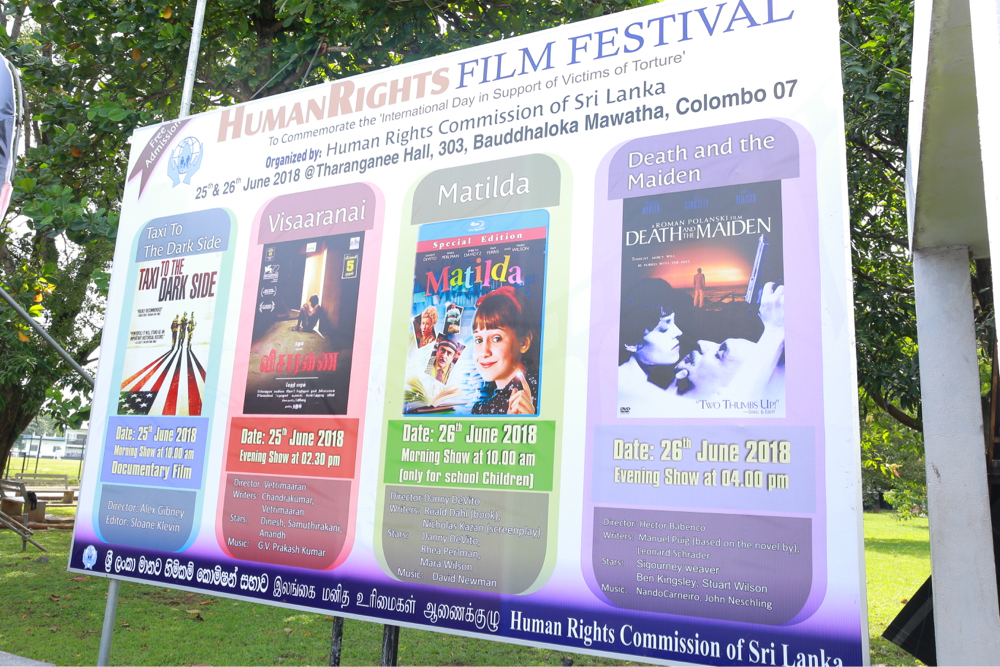 Human Rights Commission organizes Human Rights Film Festival to Commemorate International Day in Support of Victims of Torture
To mark International Day in Support of Victims of Torture – 2018, the HRCSL organized a Human Rights Film Festival which was held from 25th to 26th June 2018 at Tharanganee Theater, National Film Corporation of Sri Lanka, No. 303 Bauddhaloka Mawatha, Colombo 07. Four Films related to torture were screened on both days. Those films were Taxi to the Dark Side: A Documentary Film, Visaaranai, Matalida and Death and the Maiden. The main purpose of this festival was to convey how art can be used to emphasize human rights values. Police, security forces, school students, civil society and the general public participated in the Film Festival.
On the last day of the Film Festival, a special discussion on Artistic Perspectives on Human Rights was held. Dr. Deepika Udagama, Chairperson, Human Rights Commission of Sri Lanka, pointed out that society accepts torture at certain level and it was a huge challenge to eradicate torture in society. At this discussion Mr.Nadeeka Guruge – musician shared his views. He emphasized that different powers structures in the social system created violence, and these powers influences art as well.