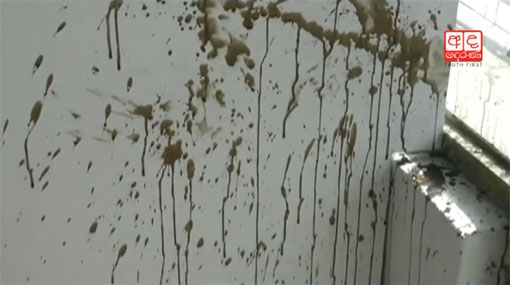 Human Rights Commission to probe youth's death in Emplipitiya
The Human Rights Commission of Sri Lanka (HRCSL) is to immediately inquire into the death of a youth following a clash between villagers and police in Embilipitiya. The youth, who was injured after jumping from an upper floor of a house during the incident, succumbed to the injuries this morning (07).  The death had triggered a harthal and protests in the Embilipitya Town with some angry mobs setting fire to tires on the road.
Four policemen and three civilians were hospitalised with injuries following the clash during a festivity at a residence on Nawa Nagara Road in Embilipitiya last Tuesday (Jan 4).It has been reported that two policemen had asked for liquor from the homeowners after the start of the house party and the ensuing argument between villagers and the police officers had escalated into fisticuffs. Afterwards another group of police officers had arrived at the scene resulting in further clashes with attendees of the event and ending with several individuals from both groups being hospitalised. A nearby home was also damaged from the incident while blood stains were seen at several locations in that house.
Police, however, say that attendees of the event had assaulted police officers who were attempting to resolve a brawl at the location after responding to several complaints.
Read More – http://www.adaderana.lk/news/33705/hrcsl-to-probe-youths-death-in-embilipitiya