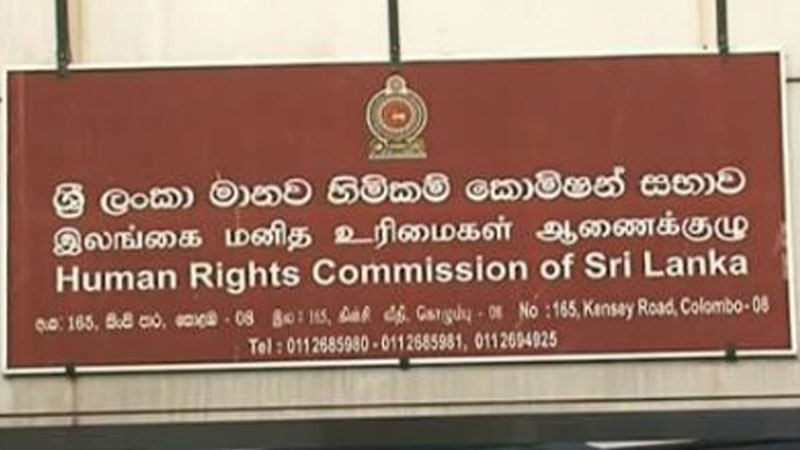 HRCSL tells Acting IGP MAKE ARRESTS ON REASONABLE SUSPICION NOT HEARSAY
The Human Rights Commission of Sri Lanka (HRCSL) has written to Acting Inspector General of Police C.D. Wickremaratne on the need to ensure that arrests are made only on the basis of reasonable suspicion and not hearsay adding that Police investigations are often conducted after these arbitrary arrests.
In a hard-hitting letter, the Chairperson of the Commission Dr. Deepika Udagama says the Commission has received a number of complaints alleging arbitrary arrest in the aftermath of the April 21st terror attacks.
"Some pertain to arrests made due to cultural misunderstandings or uncertainty and others due to suspicion expressed by members of public," she says. "In most instances, the Commission observers that Police investigations are conducted after the arrests."
When contacted, Dr. Udagama said that they were deeply concerned at the amount and nature of the complaints received by the commission. In order to prevent such arbitrary arrests in future, they have listed out a set of recommendations to serve as guidelines for the police when making arrests.
In her letter, the HRCSL recommends that whenever the police decide to make an arrest there should be solid evidence to form a reasonable suspicion pursuant to proper investigation. "Arrests should not be made on hearsay."
Where cultural issues are involved the HRCSL recommends that the identified of religious symbols or identifying contents written in an alien language, proper expert opinion should be obtained. The HRCSL was referring to the arrest of 47-year-old Mazahima Raheem who was arrested because the motif on her dress resembled the Dharmachakra. Her story garnered international outrage which prompted the transfer of the Officer in charge of the police station. Mazahima since her release from prison has filed a fundamental rights petition in Supreme Court over her arbitrary arrests, claiming that the motif on her dress resembled a ship's wheel. The HRCSL referred to another complaint instance where an individual was arrested for possessing literature in Arabic.
The Commission also proposes that when identification of chemical substances or contents of computer files or video footage or the like are involved, expert opinion should be sought. Dr Udugama referred to an instance where a trader was arrested due to public pressure after it was alleged that he had applied some toxic substance to a garment he was selling.
The Commission refers to the judgement of Naomi Michelle Coleman vs. the Attorney General (Supreme Court) fundamental rights application where Ms. Coleman arrest, detention and deportation due to displaying a tattoo of the Buddha was violation of the article 12(1) and 12(1) of the constitution.
Dr.Udugama requested the Acting IGP to bring it to the attention of police personnel with strict instructions requiring compliance. Since the aftermath of the Easter Attack on April 21st 2,289 people – including 1,820 Muslims were arrested "in connection to the Easter bombings or related incidents."
Daily Mirror
Friday, July 5, 2019
Read more at http://www.dailynews.lk/2019/07/05/local/190289/make-arrests-reasonable-suspicion-not-hearsay