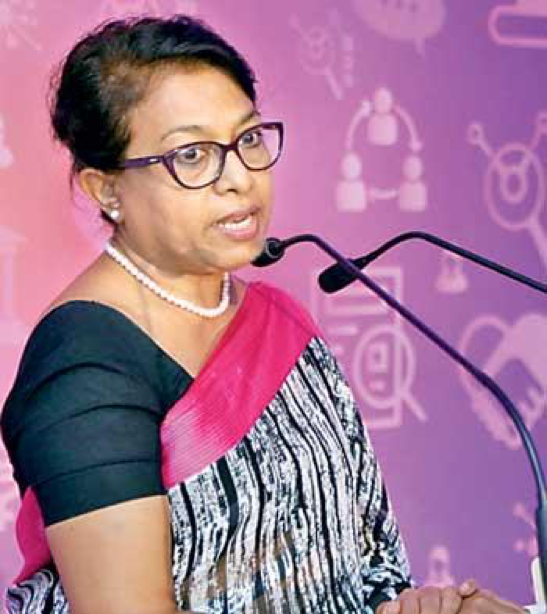 "Every right must have a remedy" – Dr. Deepika Udagama
Daily Mirror, 18 June 201, By Gihan de Chickera
Human rights are about human existence with dignity  
The media should not cause sensationalism and alarm  
The May 13 violence was orchestrated violence  
For a constitution to work people must take ownership of it  
In the aftermath of the Easter terror attacks, the role and intervention of the Human Rights Commission of Sri Lanka (HRCSL) has assumed added significance, as the country battles old demons and faces new uncertainties.  met the Chairperson of the HRCSL, well-known academic and activist Dr. Deepika Udagama, for an in-depth look at the myriad challenges facing the country.    
Q  In the last two months Sri Lankans witnessed multiple terror attacks, communal violence and a state of emergency. How has the HRCSL responded to these crises?  
We view these events as a continuum. We knew the authorities would approach the Easter attacks as a national security issue. But when the Commissioners met on April 22, the day after the attacks, we recognized that such violence must also be dealt with from a human rights perspective. We realized the aftermath of the attacks would bring social tensions based on religious divisions.
Q On April 26 the HRCSL released a statement warning people of a "cycle of hatred" and urging them to avoid hate speech and violence. But has the cycle of hatred already begun?  
For two weeks the country was relatively calm, which was a bonus because over the decades violence and retaliation was the norm. This showed the public had matured, and had realized that counter-violence could spiral out of control. But on May 13, violence erupted. It was orchestrated violence, not spontaneous retaliatory violence. These manufactured cycles of hatred could have had political and commercial purposes. But they were not naturally spontaneous. People have learned from past bitter experiences.
When such incidents happen, communities get stereo-typed. After the 1983 anti-Tamil riots, the world viewed the sinhalese as being violent, discriminatory and bigoted. During the war, many Tamils were seen as LTTE members or supporters, and the Tamil community and terrorism were viewed as one and the same. Currently, the Muslim community is being similarly branded.
Read more at http://www.dailymirror.lk/hard-talk/Every-right-must-have-a-remedy-Dr-Deepika-Udagama/334-169518