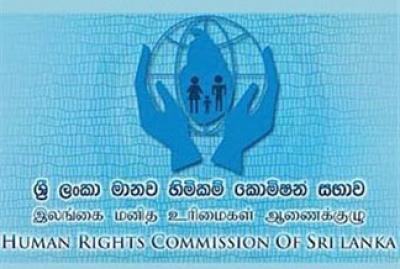 Criminal law amendments need to be reviewed
A proposed amendment to Sri Lanka's criminal law has caused a furore among human rights activists and lawyers. The amendment to the Criminal Procedure Code, affords legal assistance to a suspect detained by the police, but then it seems, only after the suspect's statement is recorded.
The objection to this giving a concession with one hand and taking away with the other has come from those working with detainees — and the National Human Rights Commission of Sri Lanka, no less. They argue this will be an open licence to the police to continue torturing and ill-treating suspects and thereby violate the country's international obligations. Torture; to extract involuntary confessions, occurs at the stage of taking down the statements. Giving legal assistance thereafter will practically be 'after the damage has been done' as it were.
The Constitution explicitly guarantees every citizen the right to a fair trial. A fair trial begins at the stage when a statement is recorded at the police station, not necessarily in a court of law. Sri Lanka's international commitments and other national laws have stressed the importance of early legal assistance for suspects in the custody of the police. Having the Criminal Procedure Code deviate from this standard will be unacceptable, activists maintain. No amendment would be better than an amendment of this nature because it can even legitimise the police from preventing legal assistance prior to a statement being recorded, they say. The counter-argument is that crime is on the rise and suspects will be 'coached' to utter falsehoods if lawyers are given early access to them. Then again, cops are famous for 'cooking the evidence" themselves. False cases are lodged in the Magistrate's Courts often against poor people who refuse to give into requests of bribes from cash to liquor and other favours demanded. The Supreme Court itself has castigated the police for torturing suspects during interrogation. But even holding individual officers personally liable and having to pay damages to victims of police brutality has not stopped or lessened this practice even after Fundamental Rights cases came into vogue. So, we still continue to have grisly police cell deaths. A novel suggestion by the Government to put in close-circuit TV cameras inside police stations may come up against Sri Lankans' penchant for inventiveness. It does not take much imagination to predict that these cameras may not work when they are supposed to.
Advanced democracies have the provision in their criminal law where a suspect is given the option of calling a lawyer once arrested and before his statement is recorded. In some countries the suspect is entitled to remain silent. The onus is entirely on the police to prove their case. This, however, is made a mockery as we can see in the United States of America where African-Americans are publicly revolting as members of their community get shot in the street by policemen. In the Philippines, their President has asked the police not to worry about human rights as they go on a ruthless bloody crusade against drug dealers and drug pushers. But still, the provision of allowing a suspect to have access to a lawyer once taken into custody prevails in their laws. This may be cold comfort to the victims, but the importance of having a principle upheld as the highest standard must be recognised.
Of course the elite will use influence when in a police station. Some, more equal than others are not even taken to a station and have ruling party MPs defend them in Parliamentary Oversight Committees. Yet, the issue needs to be seen in the wider picture of increasing crime and the lack of proper policing in Sri Lanka. Community policing is non-existent in Sri Lanka today. A typical police station will have more men detailed for VIP security and traffic duty than crime busting. Short staffed and under pressure to solve rising crime they resort to torture tactics. The Prime Minister recently admonished the police for their lacklustre performance in preventing crime and said that rather than chasing suspects after a crime has been committed, crime prevention is a better option.
For this, the entire framework of policing has to change. Community policing needs to be re-introduced. These serious issues must be addressed at the policy level rather than with 'quick fix' solutions. Today we can see policemen going about in their private scooters, sergeants having three-wheelers and DIGs owning buses under the names of relatives – no prizes for guessing where the extra income comes for such ventures. It seems that the Government needs to think through this amendment. Even belatedly, the Bar Association of Sri Lanka has made public its objections as communicated to the President. Sober consideration is needed before changes of this nature are sought to be made when Sri Lanka is desperately trying to regain its rightful place in the comity of decent, democratic, human rights respecting nations.
SAARC ship torpedoed
It was only the other week that we mentioned in this space that for all intents and purposes, the Non-Aligned Movement (NAM) was on the verge of extinction. Only a handful of world leaders attended last month's NAM summit in Venezuela. The recent exit of Britain from the European Union also does not bode well for regional cooperation. Now closer home, we have the South Asian Association for Regional Cooperation (SAARC) tottering with the synchronized boycott of its summit in November in Pakistan over incidents in Kashmir.
SAARC has always had a troubled existence. Bilateral issues are specifically excluded from its agenda, but the more than half century-long Kashmir dispute between India and Pakistan is often at the core of the problems that have dogged the group's 31 year existence. Sri Lanka too had its differences with India in the 1980s over cross-border terrorism issues that almost derailed the group.
This week, India, Bangladesh, Afghanistan and Bhutan said they would not participate in the November summit. Sri Lanka was forced to follow. The summit cannot be held even if one leader pulls out though a Head of Government can deputise someone in his or her place.
Excuses to duck a summit are limitless. Any member-state wanting to torpedo the ship that sailed from Dhaka in 1985 with the noble ideals of 'in unity there is strength', representing nations that have one-fifth of the world's population can do so with the utmost ease. The more difficult task is to sit down and work out solutions.
The fact that the eight sisters of SAARC are unequal partners does not help. Neither does the trend of member-states seeking bilateral trade agreements and embarking on individual journeys. These merely spell doom for regional cooperation. Today, within SAARC member-states, travel, trade and people-to-people exchanges are minimal. This week's funeral of Israeli elder statesman Shimon Peres offers SAARC leaders a lesson or two. Peres was a founding father of the state of Israel and vehemently defended its sovereignty. Later, however, he realised that the historical aberration in West Asia created by the colonial powers of the last century had to be rectified by the two state solution with the creation of the state of Palestine as well.
India and Pakistan are already two sovereign states, but Kashmir stands between them as the bone of contention ever since their Independence in 1947. The parallels are telling. There will be no peace and prosperity in West Asia, or in the Indian sub-continent unless these twin legacies left behind by the colonial powers are resolved.
Read More – http://www.sundaytimes.lk/161002/editorial/criminal-law-amendments-need-to-be-reviewed-211154.html